Donate
Clothing/Toiletry Donations:
Drop Off Locations: 
If you are unable to make it to one of these drop-off locations please send us an email and we can figure out alternative arrangements.
Items currently needed:
Due to limited storage, the items below are the ONLY items Akron Snow Angels are collecting. There are many other organizations that will take your summer clothing, furniture & toys.  If you would like a recommendation please email us and we can put you in touch with another amazing organization that can use those particular items. When we are in need of any special items we will make postings on the Facebook page.  
Items below are for men & women. The items should be new or gently used. All gently used items must be washed prior to donating. Items should be secured in bags.  No lose items. All donated items are the property of Akron Snow Angels.  
Men's & Women's Items/ NEW ONLY:
Socks (the warmer the better)
Boxers and Boxer briefs (briefs are not wanted…darker colors are best)
Under Shirts
Toothbrushes
Toothpaste
Shampoo (no conditioner)
Soap (Bar or Liquid) (3 in 1 shampoo/body wash combos are well liked & appreciated)
Lotion
Feminine Hygiene Products (Tampons & Pads)
Deodorant
Body Wipes
Lip Balm/ Chapstick
Hand Warmers
Hand Sanitizing WIPES (NOT the liquid bottles)
Men's & Women's Items/ NEW OR GENTLY USED:
Scarves
Backpacks (Larger or Hiking Style)
Winter Hats
Winter Coats
Gloves (waterproof are sought after)
Winter Boots & Sneakers (Walk-able and Waterproof)
Belts
Pants
Sweatpants
Sweaters
Sweatshirts & Hoodies
Long sleeve warm shirts (flannels, thermal material)
Long Thermal Underwear (Tops and Bottoms)
Snow Pants
Sleeping Bags & Blankets
Babies & Children's Items:
Socks (the warmer the better)- NEW ONLY
Underwear- NEW ONLY
Diapers- NEW ONLY
Coats
Winter Boots
Shoes
Hats
Scarves
Gloves
Snow Pants
Snow Suits
---
Monetary Donations:
If you wish to make a monetary donation, you can make an online donation through GoFundMe or send a check payable to Akron Snow Angels
The mailing address is:
Akron Snow Angels
P.O. Box 107
Cuyahoga Falls, OH 44222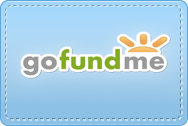 ---
Food Donations:
We will accept food donations of food and beverages for up to 250 people. Past donations have included sandwiches, granola bars, bottled water, coffee, and donuts.  If you would like to sponsor food or beverages for one of our missions, please email: volunteer4akronsnowangels@gmail.com